What's a QR code?
A QR is an unique code linked to your Mercado Pago account. It'll allow you to receive payments in a simple, fast and secure way.

What are the benefits?
Generating QRs is free.
Immediate payments. Mercado Pago remembers buyer's data and processes payments right away.
Allows to charge with the main payment methods in your country.
Lowest transaction fees in the market.
Offers a secure buying experience from any mobile device with Mercado Pago and Mercado Libre apps.
How does it work?
In order to receive payments with QR, you can print and paste it in a visible place or display it on your phone.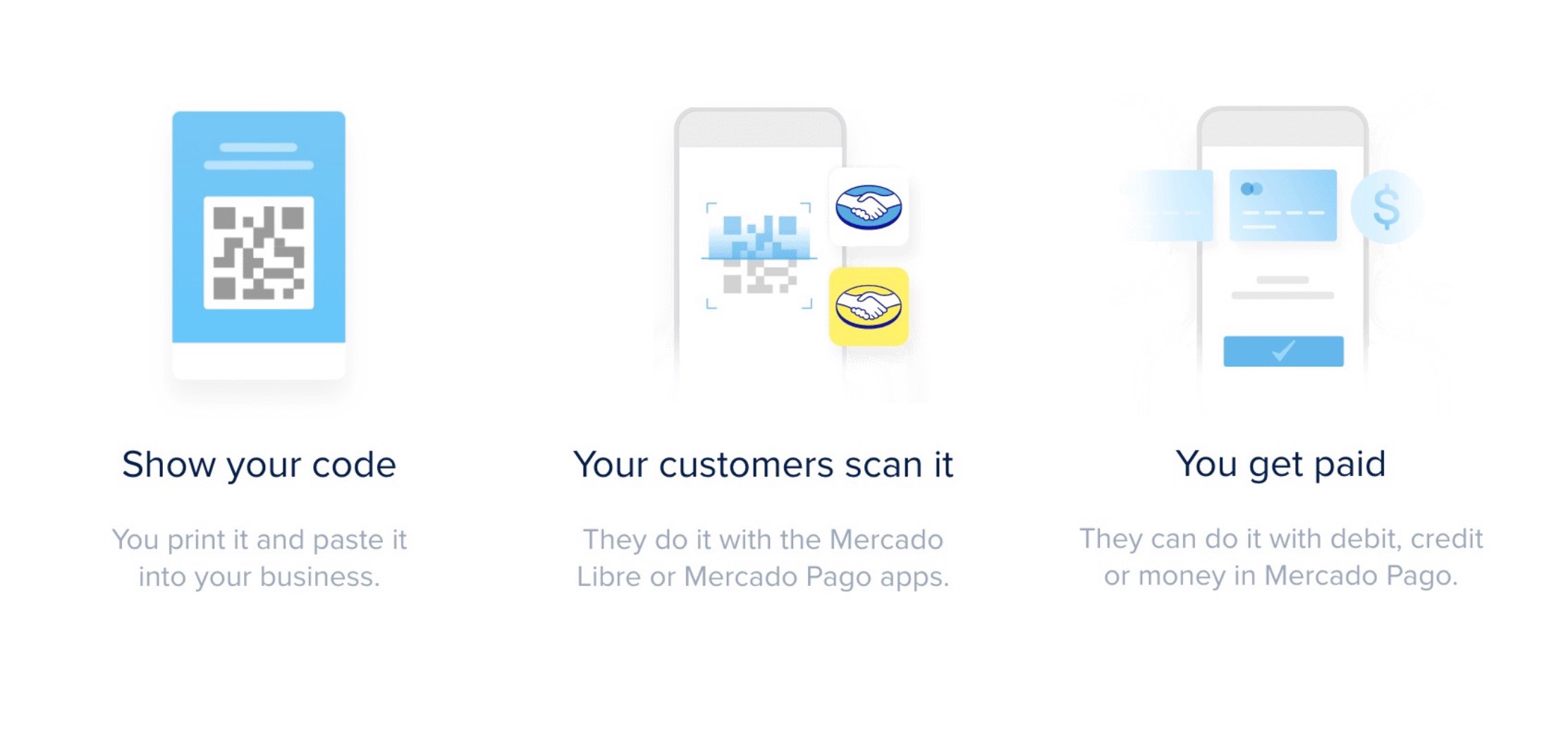 Integration Types
| Type | Description |
| --- | --- |
| QR attended model | Integration model in which the cashier's Point of Sale system posts an order to a QR. The customer views and pays the order in the App. |
| QR dynamic model | Integration model that generates a QR per transaction. Used for ticket QR models. |
Based on your business model, you can choose one of these options to offer your customers a smooth shopping experience at your physical stores.
---
Next steps